The 30th administration of the Student Government Association at the University of Georgia handed over the reins to the 31st administration led by the Believe executive ticket in the Inauguration Ceremony held at the UGA Chapel on April 4.
The new executive board and senate then took the oath of office, followed by a performance from UGA's African American Choral Ensemble.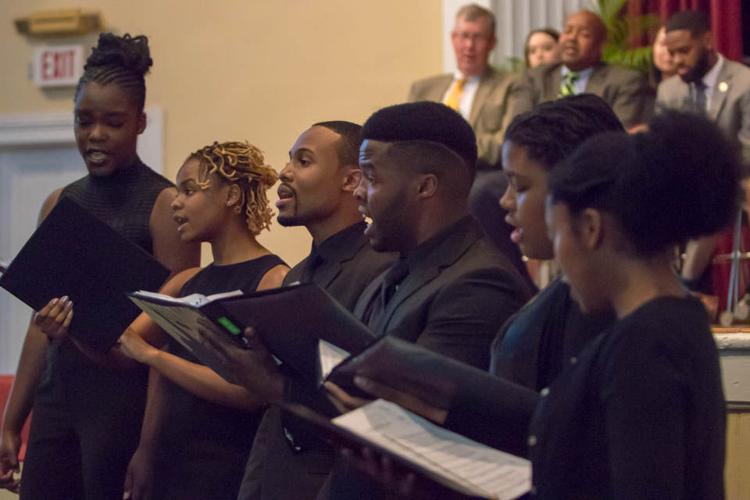 Newly sworn in President Ammishaddai Grand-Jean delivered his inaugural address, thanking the student body for "believing" with him throughout and calling for cooperation.
"Because you all chose to believe in us, we will work tirelessly to advocate on your behalf and ensure the necessary transparency we need to keep each other accountable and safe," Grand-Jean said. "Because we chose to believe in each other, we will bring cooperation and community to our campus that will form long-lasting connections and ties to many groups of people."
Candace Irons, an accounting major, said she was moved by Grand-Jean's speech.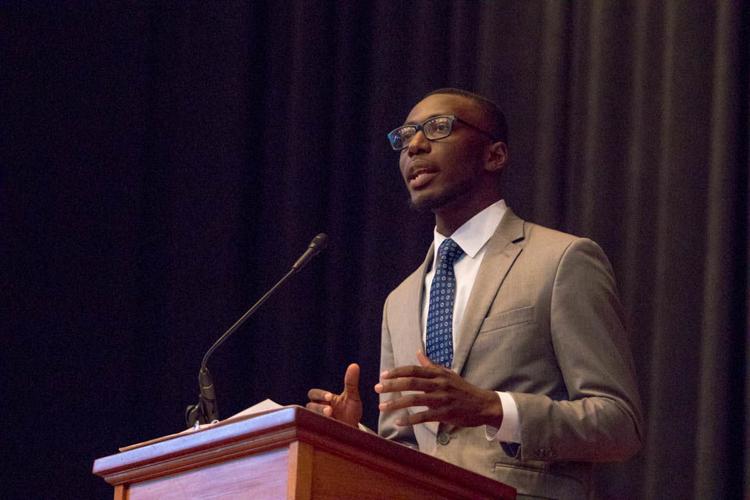 "I came to support Ammishaddai," Irons said. "One, it is a historic moment in UGA history, but Ammishaddai is also a great person, and he really deserved to win. His speech really inspired me. I think it is important to believe."
This administration marks the first all-black executive trio sworn into SGA at the university.
"It's a historic moment at the University of Georgia, and it's on the 50th anniversary of MLK's assassination, so I think it was important to come," said Morgan Palmer, a management information systems major. "[Grand-Jean] was really inspiring. He said a lot of good things in his speech."
UGA associate professor of employment law and legal studies Dawn D. Bennett-Alexander spoke about how much seeing three black students elected to the executive board of SGA meant to her as someone who has been involved with SGA since its beginning.
"It was 30 years ago that we were looking at the arguments of whether there ought to be a student government association … Seeing an all-black slate win the University of Georgia's SGA and feeling as good as I do about that slate is nothing short of phenomenal," Bennett-Alexander said.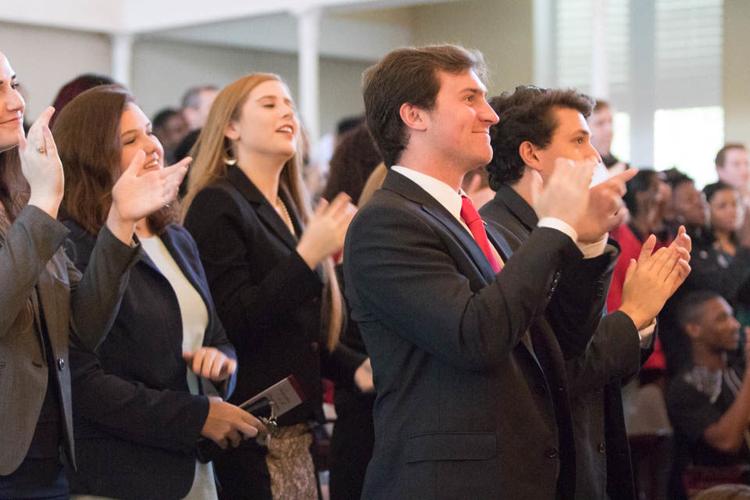 The outgoing administration introduced the new executives and gave them advice for their term.
"As our journey comes to an end, it is time for Ammishaddai, Charlene and Destin to take on this role with all the weight and duty that it entails," former President Cameron Keen said. "We attend the greatest university in the world … My note to the three of you is this: through issues big or small, do all that you can to make students feel that UGA can be their home."
In his departing remarks, Keen also thanked Vice President Roya Naghepour and Treasurer Kal Golde and the staff for their hard work as well as the student body for giving their administration the opportunity to lead.
Dean of Students Bill McDonald delivered the SGA faculty advisor address, and SGA Attorney General Katherine Twomey adjourned the ceremony, which was followed by a short reception in Terrell Hall.