Three University of Georgia student organizations that lost $1.3 million due to a decade of theft have been reimbursed, university spokesperson Greg Trevor confirmed on Nov. 11.
The funds were stolen from the Interfraternity Council and Panhellenic Council, self-governing bodies of UGA's fraternities and sororities, respectively, and UGA Miracle, a philanthropic organization that benefits Children's Healthcare of Atlanta. Finances for the three organizations were managed by the Greek Life Office.
The exact amount of money reimbursed is $184,572.48 for Miracle, $594,316.17 for Panhellenic and $511,174.08 for IFC. IFC also received an additional $25,000 insurance payment from its outside insurer, Trevor added.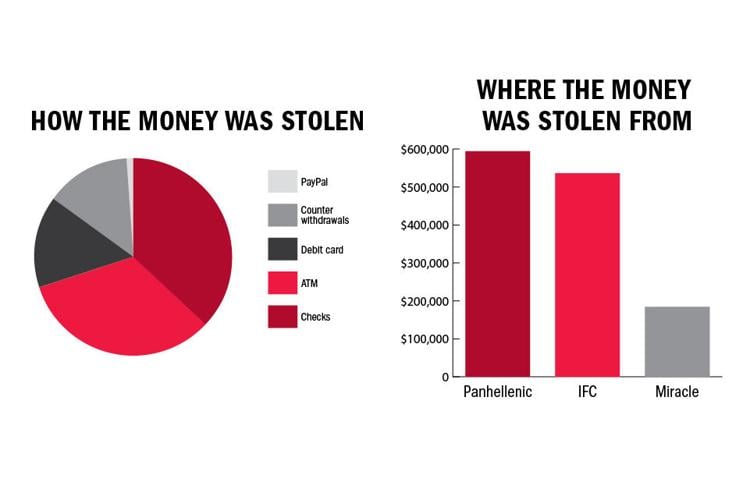 UGA police investigators, along with the university's Internal Auditing Division, began an investigation into the stolen funds in June after Miracle noticed financial discrepancies.
The theft and criminal activity was limited to Lasina Evans, a now-deceased Greek Life Office employee who killed herself in June after the discrepancies were first noticed. But investigators also found the theft was enabled by a lack of oversight — Evans had almost complete control of the office's finances.
The scandal led to longtime Greek Life Office Director Claudia Shamp and her subordinate Elizabeth Pittard resigning in August. In September, UGA changed its policies surrounding employee access to non-university bank accounts.