On Oct. 16 at 9 p.m., a portion of the roof of the Tate Student Center at the University of Georgia caught on fire.
"Shortly after 9 p.m. UGA Police received a call about a small fire on the roof of the Tate Center," according to UGA spokesperson Greg Trevor. "Emergency personnel quickly contained the fire. It appears that the damage was limited and no one was injured. The cause of the incident is under investigation."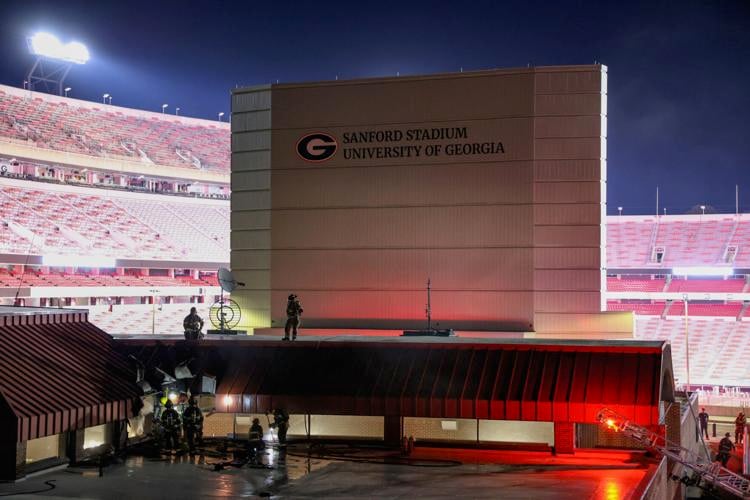 The fire has been contained and no injuries were reported, according to the Athens-Clarke County Fire Department. Crews are currently monitoring the scene 
Earlier in the evening, UGA hosted its spring and summer 2020 commencement ceremony, which was postponed five months amid the coronavirus. 
The Tate Student Center closes at 9 p.m. on Fridays. The Athens-Clarke County Fire Department encouraged people to stay away from the area. 
Update on structure fire at the Tate Center. The fire is out. No injuries were reported. The fire started on the roof and crews are still on scene monitoring the situation and verifying no further extension to the interior of the building. pic.twitter.com/necgoo5rub

— ACC Fire Department (@accfire) October 17, 2020
The Red & Black is currently reporting on this ongoing event. Stay with us for more updates.