Online images of the devastation caused by natural disasters often elicits feelings of empathy for the lives lost and homes destroyed. But when it's your childhood city on the news as buildings are knocked down by the 155 mph winds, and it's your family unheard from, possibly dead, the devastation is more than traumatic. For Hilary Hughes, an associate professor in the Department of Educational Theory and Practice in the University of Georgia's College of Education, the trauma became her catalyst to help those directly affected by Hurricane Michael.
Hughes experienced "vicarious trauma" — secondary trauma that may occur when a compassionate individual is repeatedly exposed to traumatic stories —when Hurricane Michael hit her hometown of Panama City, Florida, and it inspired her to organize a school supply drive to aid students and teachers in the area who lost everything.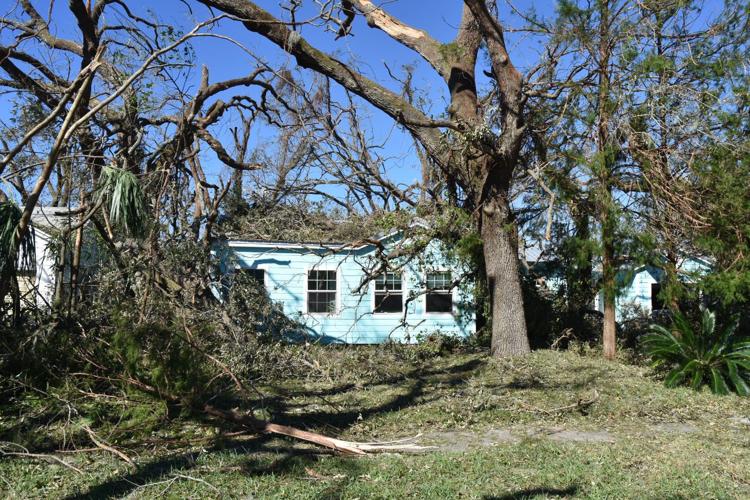 "I didn't know if my brother was alive after we lost contact with him for multiple hours after the hurricane hit," Hughes said in an email. "The last text we had from my brother was him telling us about the huge tree he heard crack and fall outside the basement he was taking shelter in at a friend's house."
Hughes said she and her mother were in Athens reading Facebook posts describing the devastation of the houses near where her brother had taken shelter.
"When a friend called my mom hours later to let her know my brother was alive, I burst out in tears and almost threw up standing in the kitchen with one of my friends," Hughes said in an email.
Hughes harnessed her grief for her hometown and turned it into motivation to organize a school supply drive.
"I can't be in Panama City helping people rebuild their homes because of my obligations here in Athens as a professor and a single mother of a 5-year-old kid," Hughes said in an email. "But as a former middle school teacher and current professor in teacher education, asking my Athens and UGA community to help me collect school supplies for the 28,000 children and youth in Bay County is something I can do."
Hughes organized a school supply drive that began Nov. 5 and will end Nov. 19. The short donation period is due to the students of Bay District Schools starting back in their makeshift spaces no later than Nov.12, Hughes said.
Hurricane Michael hit Panama City on Oct. 10 as a Category 4 storm, and it was the strongest hurricane to ever hit the city, as previously reported by CNN. The city continues to cope and recover over a month later.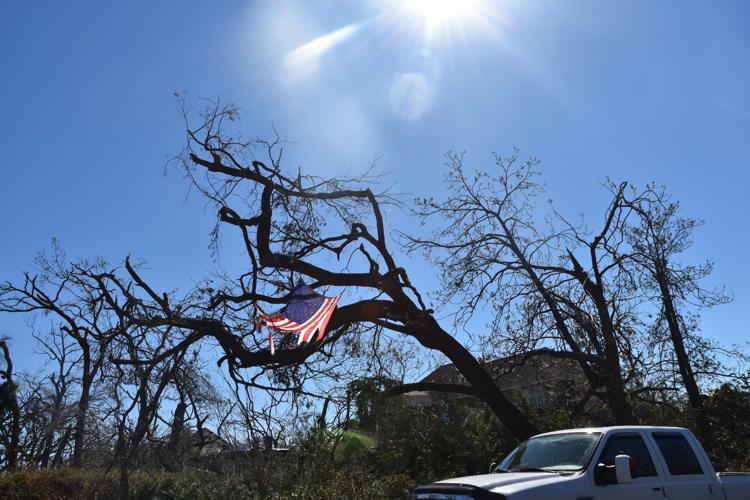 Bay District Schools sent Hughes a list of supplies their students and teachers need. In addition, Bay District Schools created a "wish list" accessible on Amazon.
Hughes also partnered with Educational Products, Inc. because the organization created discounted packs of school supplies. The organization is not charging Hughes for the website, nor are they taking any of the profit from the purchases, Hughes said.
"Bay District Schools serve about 28,000 students, and even though most of the elementary, middle and high schools were severely impacted by the hurricane, the district has created makeshift school spaces to get students back into some kind of normalcy," Hughes said.
Hughes primarily advertised the event through a Facebook page she created: "Hurricane Michael Relief: Panama City School Supply Drive" and the hashtag #850schoolstrong, as 850 is the Bay County area code, to distinguish from other posts regarding Hurricane Michael survivors. She paid to have the page "boosted" to elicit more views. Hughes said she also relentlessly posted on her personal page and emailed a flyer that lists the donations needed to friends, colleagues and others in Athens.
"I want to get the word out to as many people as I can because the national press has forgotten about Bay County and the absolute devastation they experienced from Hurricane Michael, and there are thousands of children and youth who we can help," Hughes said.
Karen Gerow, founding director of Double Helix STEAM School, first heard about the school supply drive from a Facebook post by Hughes on Nov. 1.
"I know I've spent years amassing everything I need for my classroom. I can't imagine having it all disappear in an instant," Gerow said in an email. "If I lost everything and had to make a 'start-over' wishlist, I'd appreciate every notebook, pencil and backpack I received."
Gerow said the Double Helix students participate in a variety of service projects regularly, and she said she knew they would be eager to help.
"I shared the wishlist with our students and parents, and a week later we had filled every bin that Hilary dropped off," Gerow said.
Hughes said organizations in Athens, including Kaleidoscope Montessori, Double Helix STEAM School, Clarke Middle School, Hendershot's Coffee and UGA's College of Education allowed her to place multiple bins at each location.
Hughes rented a large van from Enterprise, a car rental company, and she and her 5 year old will leave Athens on Nov. 20 to drive the donations to the Bay District School's drop-off location.
In just two weeks, Hughes collected about $400 in cash donations, and people purchased about $600 of donations on Educational Products, Inc. Hughes said many of her friends and colleagues also purchased a few hundred dollars' worth of donations on Bay District School's Amazon wish list, while some bought supplies and shipped them to her house. In addition, NSPIRE Outreach in Lawrenceville, donated a truck full of supplies.
Hughes now has three truck loads full of donations, she said.
Hughes insists while extremely helpful, the donations still are not enough to fulfill all of the losses the students and teachers face, and she will continue to advertise the school supply drive until its end.
"When I tell you that the teachers and the students have nothing, it's not an exaggeration," Hughes said.
Amy Murphy, a clinical assistant professor in the College of Education, helped design the flyer and donated items from the Amazon wish list including a paper cutter, 60 carpet circles/markers for classrooms and a pack of nearly 5,000 stickers.
"I've witnessed how Hilary has harnessed her energy and grief to organize this drive to support children and teachers in Bay County and am in awe watching her pull together her Athens community to help her Panama City community," Murphy said in an email. "Because of her efforts — and those of so many Athenians and members of the UGA community — children and teachers will be returning to school fortified with supplies that will not only help kids learn but will also help to restore a sense of normalcy and routine, which is what the community needs right now."
Hughes understands the trauma the citizens of Panama City, as well as others devastated by Hurricane Michael, are facing, and her childhood friends continue to post pictures and videos of their difficulties on Facebook..
"I know school supplies might seem insignificant to those of us who are living our lives here in Athens unaffected, but there are thousands of kids living in temporary shelters who lost everything: their housing, their clothes, their pictures, their toys, their games and their technology," Hughes said.