A sense of pride isn't the only thing at stake this year at the Georgia-Florida football game. Also up for grabs is the Okefenokee Oar, a tradition in the annual rivalry game since 2009 when the student governments of the University of Georgia and the University of Florida collaborated on the creation of the oar.
Instead of a trophy, the winning team is awarded the 12-foot wooden oar, which resides at the winning university until the next rivalry game. The oar is carved from a 1,000-year-old cypress tree felled from its namesake swamp, an area that has been fought over since colonial times by Georgia and Florida. According to an October 2009 article in The Red & Black, the creation of the oar was funded by the student governments of UGA and UF, along with an anonymous donor.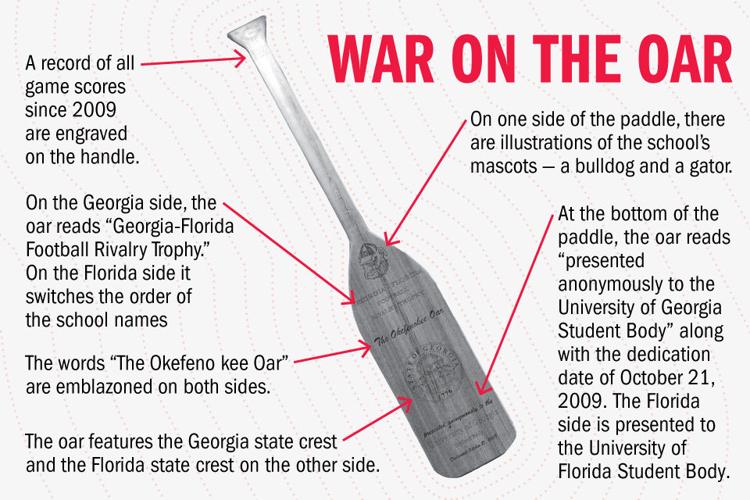 This year, the oar will make the journey to Jacksonville on Nov. 2 along with the UGA football team for the annual rivalry game.
The oar is carved with symbols representing Georgia on one side and Florida on the other. Currently, the oar resides in the Tate Student Center, where the side representing Georgia is on display following last year's 36-17 Georgia win.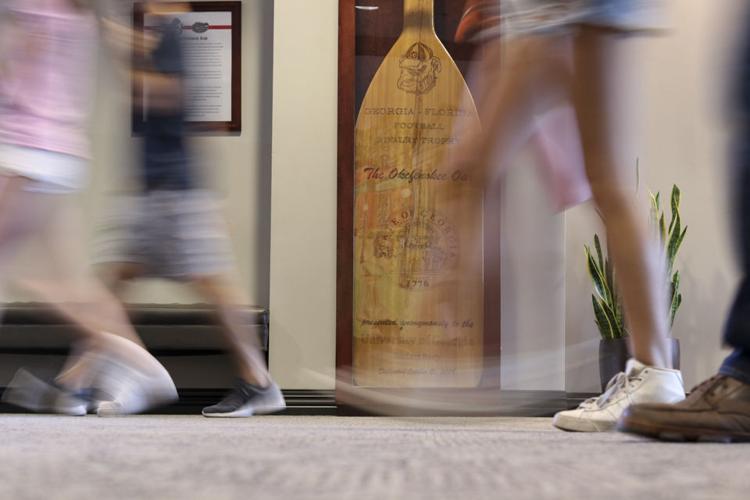 The words "The Okefenokee Oar" are emblazoned on both sides. On one side of the paddle, there are illustrations of the school's mascots — a bulldog and a gator. 
On the Georgia side, the oar reads "Georgia-Florida Football Rivalry Trophy." On the Florida side it switches the order of the school names. A record of all game scores since 2009 are engraved on the handle.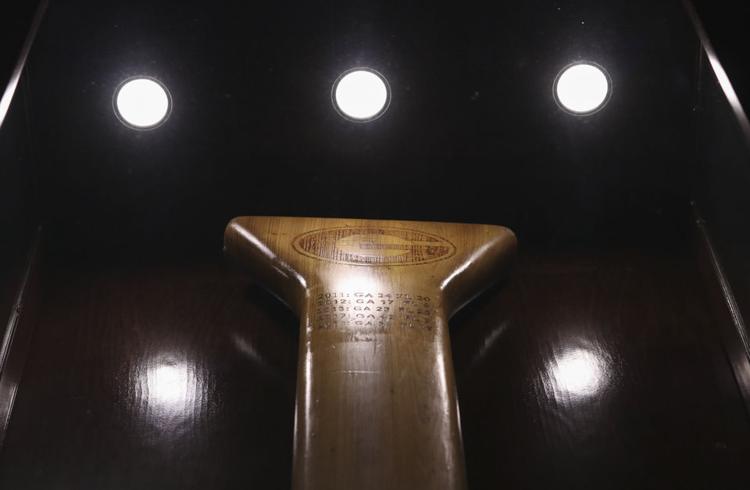 At the bottom of the paddle, the oar reads "presented anonymously to the University of Georgia Student Body" along with the dedication date of October 21, 2009. The Florida side is presented to the University of Florida Student Body.