Ryan Matuszak is going through what every University of Georgia student must live with during freshman year: student housing. And he doesn't believe Russell Hall's $5,300 price tag is worth its quality of living.
"The rooms are really tiny. I have to walk down the hall to the shower. It's just two beds and it's $5,000," Matuszak said. "Kind of ridiculous."
Matuszak, a biology major, is one of 5,300 UGA freshmen that are required live in one of the university's freshman dorms. The cost in campus student housing has increased within the past few years. Prices range from $4,680 for a year in Brown Hall to $7,354 a year in Busbee Hall. The Office of Student Financial Aid (OSFA) estimates on-campus housing costs to be an average $5,494 with an extra $1,396 if living at East Campus Village.
With HOPE and Zell Miller scholarships only covering tuition rates, there are few avenues students can take to cover housing outside of student loans.
"I'm on Zell Miller right now, so the biggest thing we spend on is the room and the meal plan," Matuszak said. "It's the biggest thing we have to pay for. And we still needed to pay tuition and books."
Overall, students are expected to shell out around $25,000 to attend UGA, according to the OSFA. If a student lives outside of Georgia, the bill will top $42,000. 
According to UGA Housing, 27 percent of housing money goes toward salaries and benefits for employees, 23 percent goes toward paying off long-term debt from construction and mortgages on property and 29 percent goes into a capital improvement fund used to renovate or upgrade rooms and furniture.
"It's money. Simple as that," Matuszak said. "Students shouldn't be forced to pay for anything but tuition, but then the University wouldn't get as much."
Matuszak said he is eager to leave student housing and find an apartment.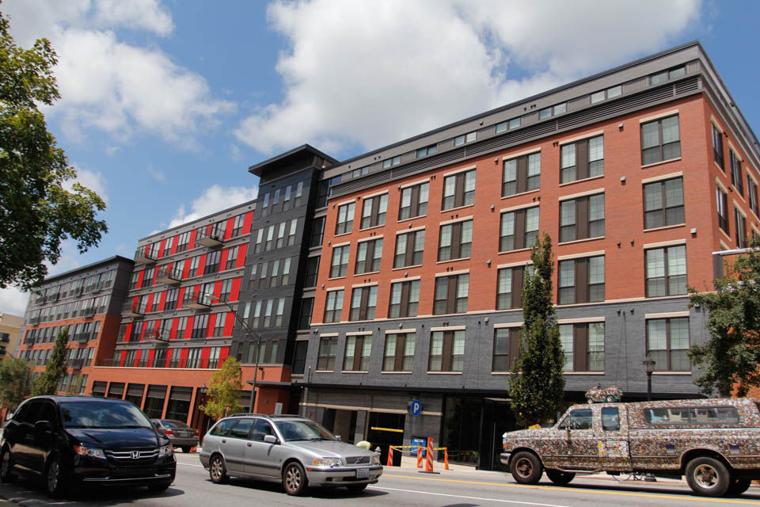 Some students believe that living off campus provides cheaper and higher quality housing. Maddie Sexton, a sophomore with an intended middle school education major, would agree.
"I'd like living in a dorm and everything for the social aspect of being so close to others, but it gets old living in the same room and haring the same bathroom as somebody," Sexton said. "Having my own space is nice."
For average Athenians, the cost of living is below the national average by 6.2 percent according to Forbes. However, with a job growth of 2.5 percent and average rent costing over $500 a month, less money is staying in students' wallets.
"It really depends on what apartment you're at," Sexton said. "The ones really close to campus are more expensive. I live a little farther away and I'm not on meal plan which saves a lot of money too."
Sexton said she thought the issue of freshman being required to live on campus was not exclusively an economic one.
"I kind of feel like [freshman] should have a choice, but I really see where UGA is coming from making a rule for that your first year," she said. "I feel I would be a lot different if I wouldn't have lived on campus and have that experience for one year. It helps getting used to college the first year."
One of the good things about the housing market is competition. Students have a wide array of choices when it comes to off-campus housing. Rent can range from $525 per month to $3,000 according to Rent Athens. However, additional costs such as transportation and food may prove to be the deal-breaker for some.
"My rent isn't really that much. We also get utilities included. There is a lot more choice with food and how much you spend a week," Sexton said. "I'm definitely saving more money this year."
For Sexton, another advantage is rent-sharing where she can split fixed rent costs with roommates.
"I know most people do share rent with each other, and that's something [freshman living in dorms] don't have," she said. "That alone makes up for any extra stuff from food or gas."
College is becoming a necessity to succeed in any career field in modern days. With universities increasing student tuition and fees and national student debt reaching $1.2 trillion according to The Economist, universities must work to make college affordable for students.