Nestled right off the main road at 1573 West Broad St., the West Broad Farmers Market offers a wide array of locally sourced produce, prepared meals and handcrafted items to Athens.
"It's a magical place where the community comes where there's yoga, there's amazing food grown here, children are here trying things for the first time," said Nancy Stangle, the Emerita Director of Athens Land Trust.
This community-driven market is open Saturdays 9 a.m.–1 p.m., running April through December each year. The market also hosts the occasional special event, including the Holiday Craft Fair and the Back to School Block Party.
Athens Land Trust established a community agriculture program in 2010 to develop a neighborhood-based economy centered around food-based entrepreneurs. The West Broad Farmers Market opened four years ago as an extension of this program.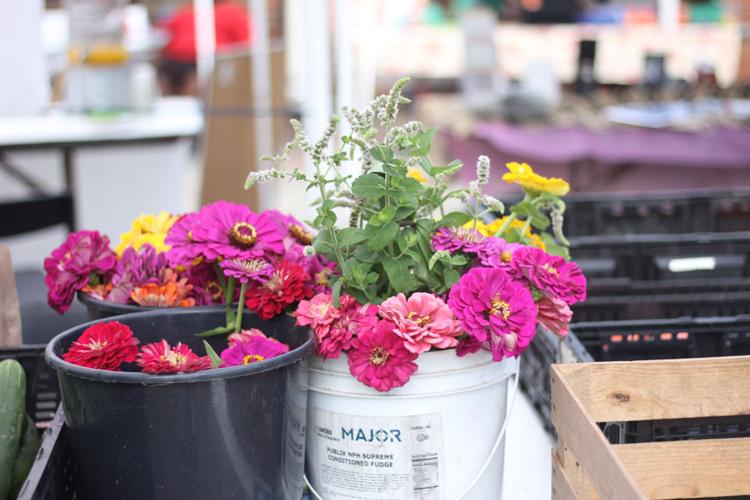 Through the West Broad Farmers Market in addition to two urban farms, Athens Land Trust is working to create a "sustainable local food system in some of Athens' most food insecure communities," according to its website.
This market strives to expand both access and consumption of healthy foods in Athens while providing education and resources to youth, local business owners and farmers.
Upon entering the West Broad Farmers Market, one is greeted by live music, a welcoming staff and a handful of information booths educating visitors on a wide variety of different subjects.
Information booths offered at the market might provide information on the benefits of bee-keeping, explain how to support Women to the World or feature live tarantula Pink Panther from the UGA Department of Entomology.
Around the corner, fresh produce, local vendors and home-cooked food await. Vendors peddle products such as hot Ethiopian food, coffee, crafts, flowers and of course, produce. Everything grown and sold at this market is certified naturally grown.
Vendors include Whymss Produce, which brings homegrown heirloom tomatoes, okra and watermelons to be sold from its farm in Oglethorpe.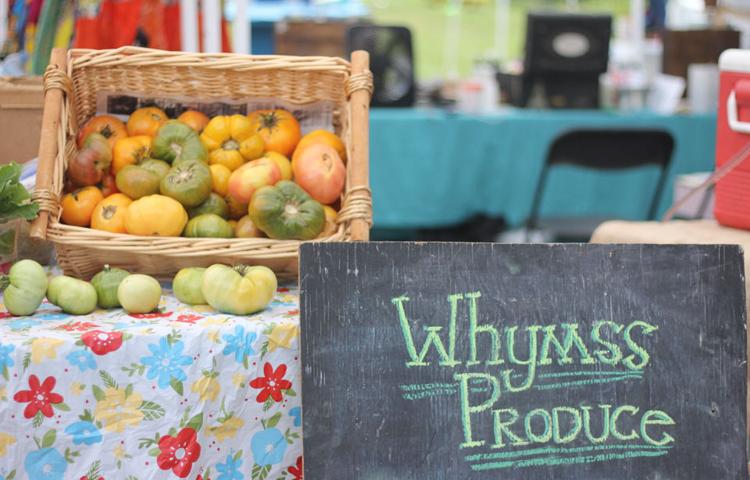 The Athens Anti-Discrimination Movement has attended from time to time, offering handmade crafts and printed editions from their People's Press to raise money and awareness for social activism and black pride in Athens.
Fresh baked sourdough and kalamata loaves are sold by the Independent Bread Co. These loaves are made from locally sourced, all vegan ingredients and freshly ground flour from its very own mill.
Soul Food with a Twist offers homemade meals such as collards, mac and cheese and ribs cooked on the grill right at the market. It's hard to improve upon fresh produce, friendly faces and the smell of ribs on the grill.
The tents of vendors stretch in rows neighboring the West Broad Community Garden, where guests are welcome to venture through rows of kale, beets, bush beans and wildflowers. Horse rides and kids' activities are offered as well.
"I think it is a very positive thing to have with this community," Ethel Collins, the owner of Soul Food With a Twist, said about the West Broad Farmers Market and Garden. "This garden is going to revive the community."
The garden was first established by the West Broad School, which was a segregated African American elementary school built over a century ago. The principal of the school understood the importance of getting children involved with agriculture and creating community through provision of locally grown food, according to Almeta Tulloss, a local food program coordinator.
The garden has been maintained and utilized until recent day by community members and an Athens Land Trust program geared toward youth, called Young Urban Farmers. In this program, high schoolers are learning about sustainable agriculture and how to be entrepreneurs.
"This site is such an important site, and has a history of empowerment for people. I feel like that's what's happening here again," Stangle said.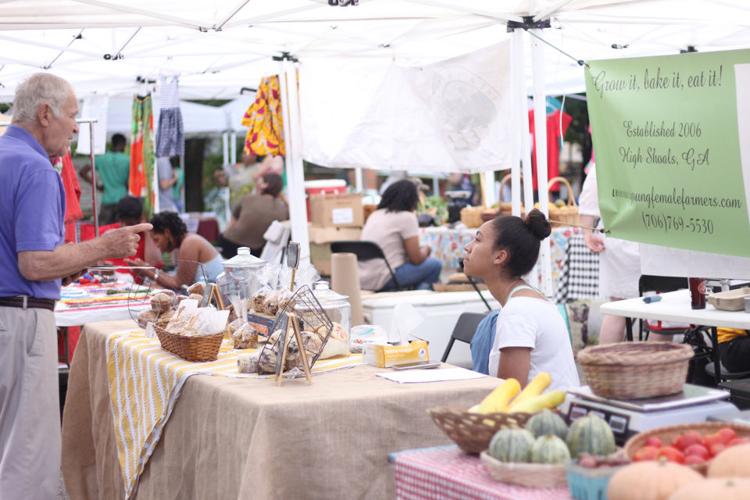 The celebratory notion of highlighting local farmers and small, local food-based business owners allows this farmers market and garden to create both a sustainable community and a sense of community pride through the appreciation of locally sourced goods.
This sustainable relationship between the foods' sources and how the money cycles back into the community serves as a model for other communities around Athens.
"It's a place that brings people together," Stangle said.